And it's VERY easy!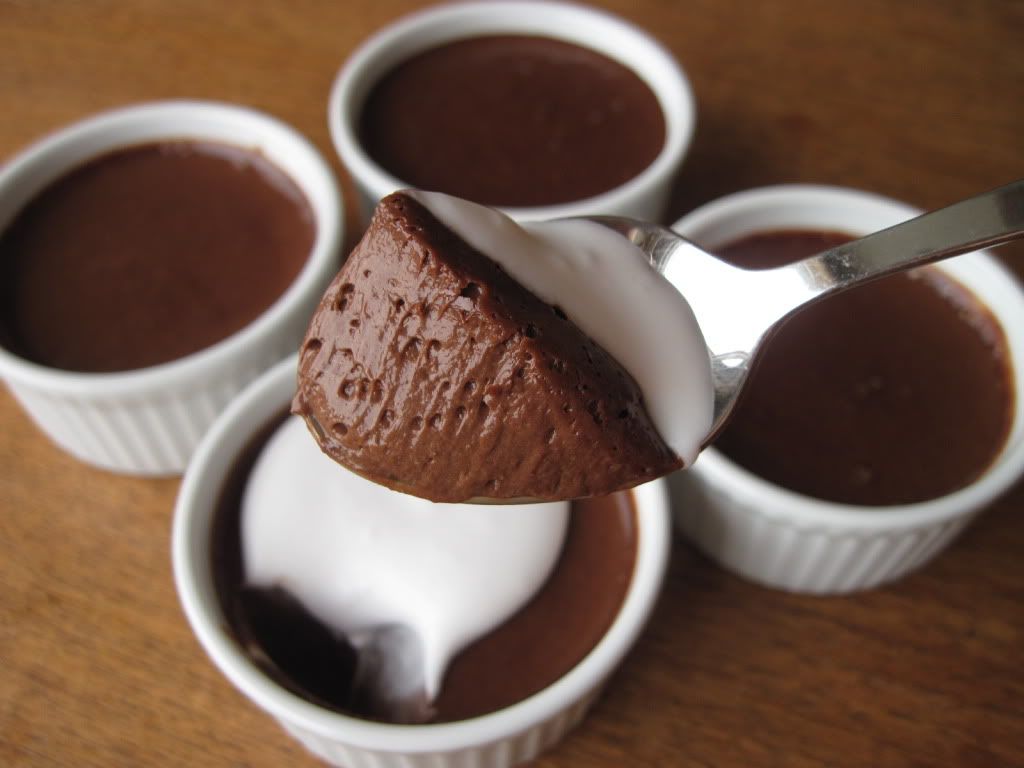 Chocolate Pots de Crème
Adapted from the Pioneer Woman. Makes 4 servings.
In a blender jar, combine:
6 oz semi-sweet chocolate chips
2 eggs
a small pinch of salt
1 tbsp or so of liqueur (I used French vanilla Kahlua)
Pour in 1/2 cup very hot coffee and blend.
Lots of photos and instructions at the website.