...just some grilling experimentation:
After indirect-cooking a pork picnic for what seemed like four days and having it come out dry, we wanted to see if boning and marinating would make that cut more tender.
Local store had half-picnics on sale. I found a small piece that felt like there was no bone in it at all so we took it home. I was right; there was only one teeny bone chip on the end and that came out easily.
Opened up the meat like a book, flattened it somewhat, and marinated it in bottled Italian dressing with a LOT of dried hot peppers broken into it.
Grilled just now on the gas rig for speed at about 400 at about 20 minutes per side. That heat may have been too high. The result was tasty but still a bit chewy. The outside was charred. Practically nothing in the way of heat from the peppers came through. But yeah...we still ate it.
Before: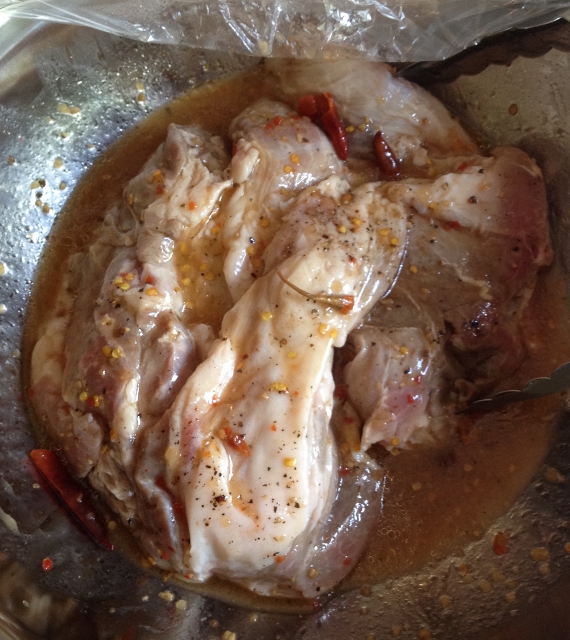 After: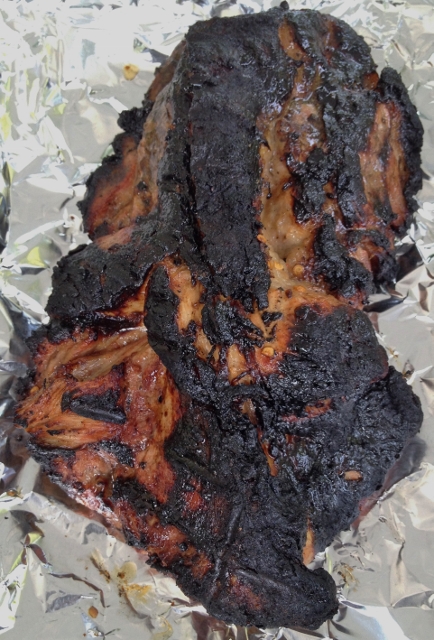 Cut up: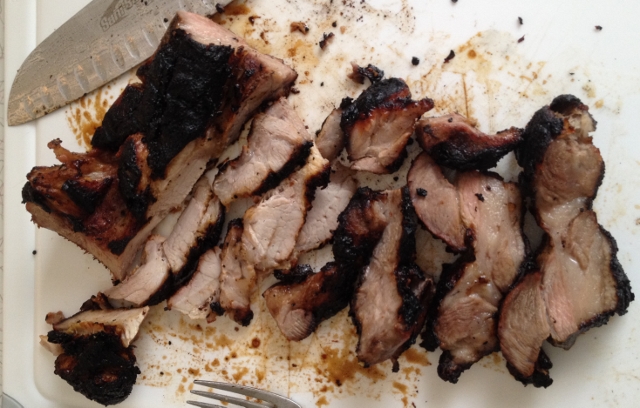 Would probably benefit from somewhat lower heat next time.