I had picked up a package of pork on sale that said, Country Ribs. But it wasn't.
This was instead a couple of loin slabs. Not a lot of fat. They were going to be too dry for what I had in mind.
So we wrapped the individual cuts in bacon and loaded them in BBQ shake. They went into a pan on the gas rig at 325-350° for an hour and a half.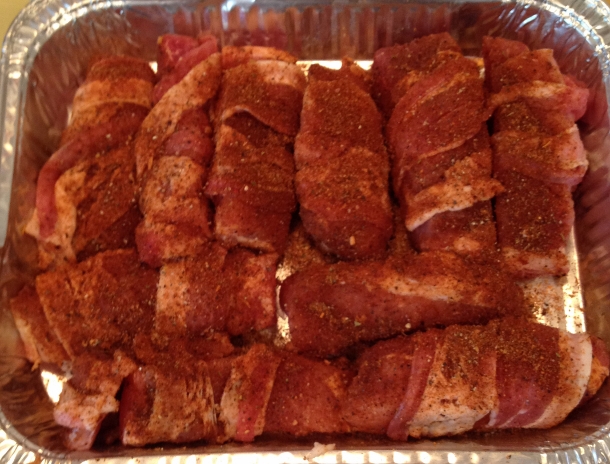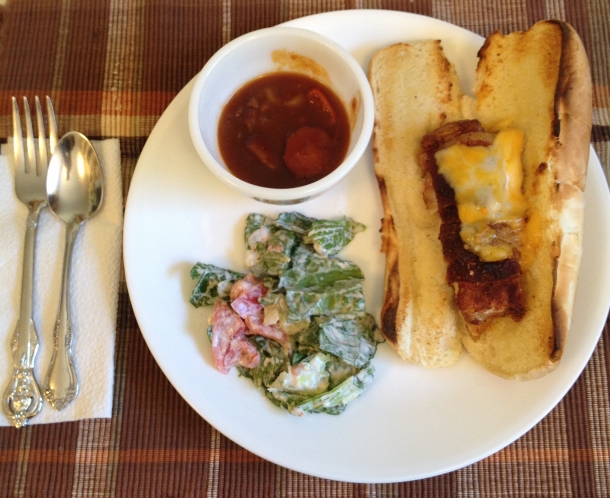 The sides are: salad with blue cheese dressing and Patriot Beans (recipe changes every time I make it, you know how that goes...beans, ketchup, leftover q-meat in whatever form, molasses, brown sugar, onion, pepper, etc etc).
The buns...just a wild thought but they added a nice layer of crunch from being buttered and toasted. And of course we added some cheese at the end.
Everything came out reeeel guuuuud....