After a waaay tooooo lonnng and colllld winter. With Chinatown spares, baby backs with mustard and rub, moink, and bacon-wrapped stuffed fatties, for Memorial Day.
Most of the q-ing was done in the rain under a tent, lol. Feels reeel guuud to get back to this.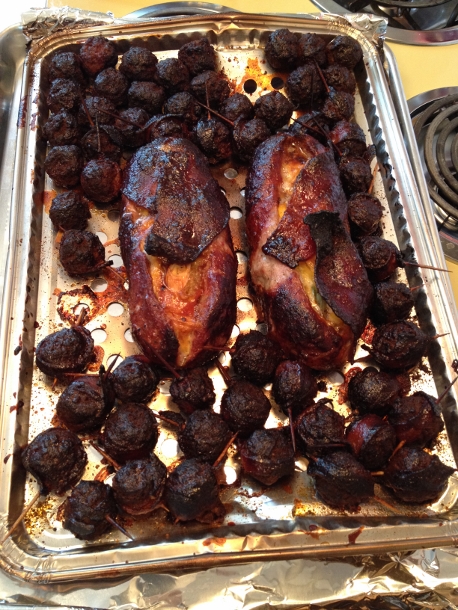 Well...the moink was mini-moink. Found out by accident (and to our last-minute dismay!) that the meatballs we got were, ahm, cocktail size. Too late to run out and buy more. We cut the bacon in half lenghtwise as well as crosswise, and it turns out that people love 'em.
The Chinatown spares are 'stolen' from Steve Raichlen's recipe....moink is bacon-wrapped meatballs that are seasoned, smoked, and glazed. I think there's ONE left, lol.